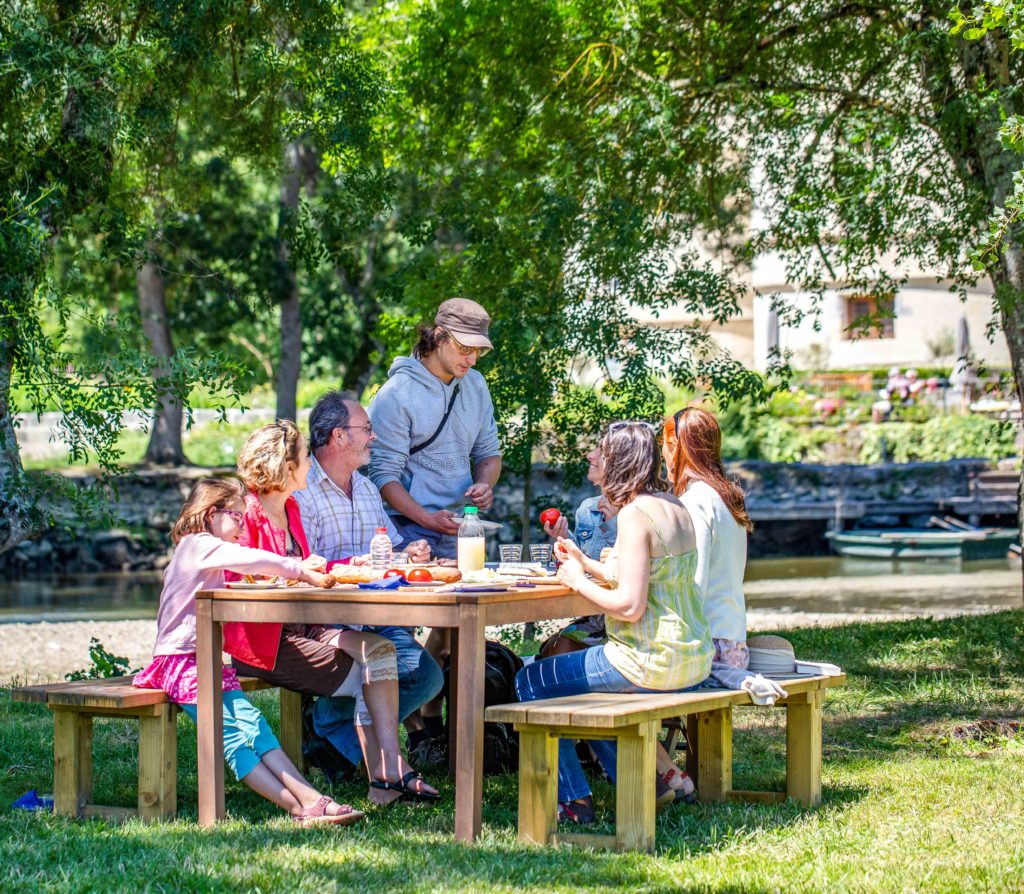 Enjoy an exceptional setting
You can picnic in the park, beside the river...
Our reception staff will tell you where to find the best picnic areas.
Picnic tables are available on the river banks or near the playground, but bring a picnic blanket if you prefer to sit on the grass or under a shady tree.
If it is raining, you can take shelter in a farm building.
Compose your own picnic basket on site
If you do not bring your own picnic basket, you will find provisions for your meal in the gift shop, including local produce.