A place to visit with your family
Déguisements de chevaliers ou de princesses pour les plus jeunes, air de jeux, découverte de nos animaux, l'Islette est un enchantement pour les enfants.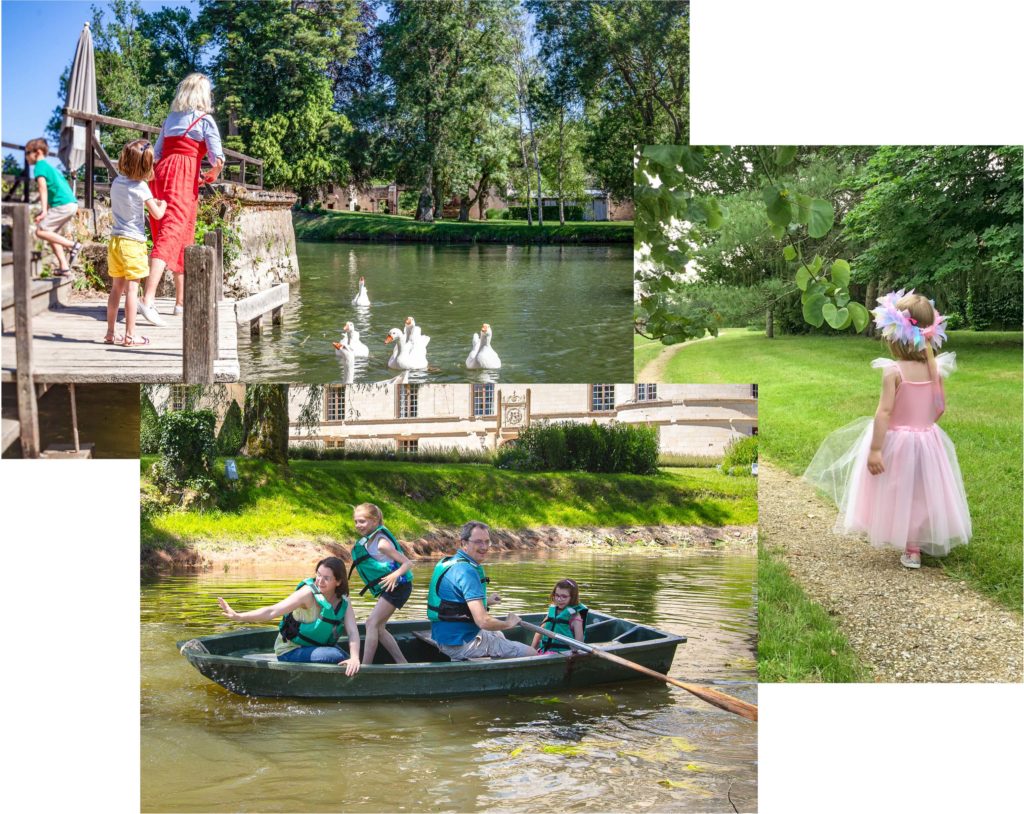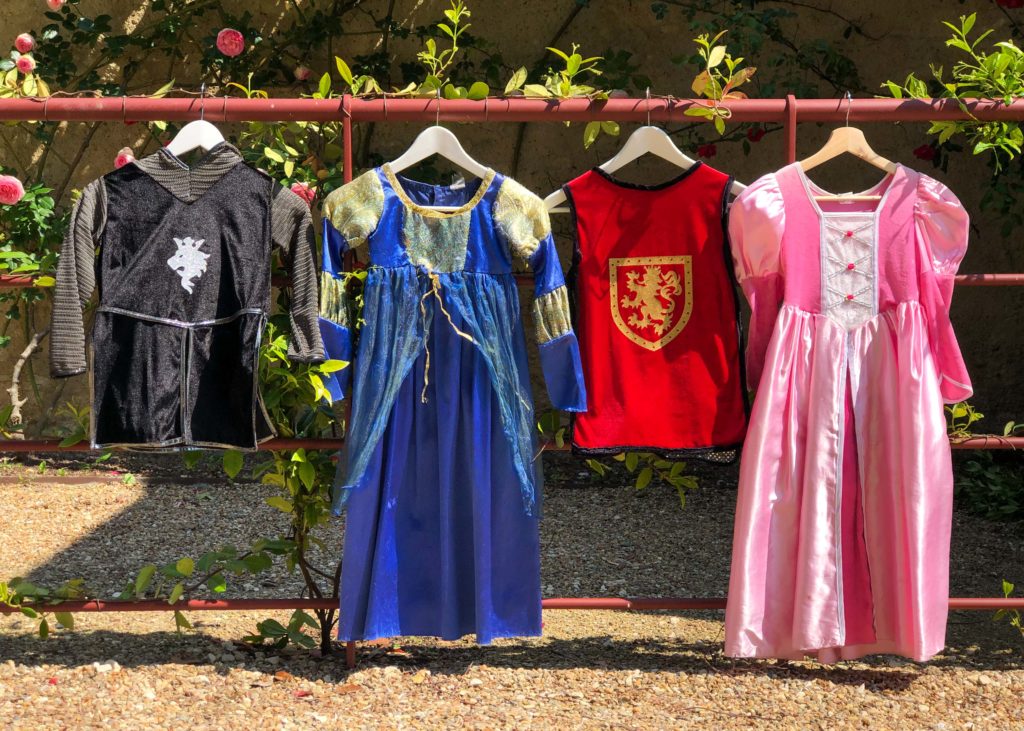 Knights and princesses costumes
When visiting a chateau, it is good to be dressed for the part ! Right away the visit becomes more exciting.
When they arrive, children aged 4 to 12 can – depending on the weather – borrow one of the many costumes available.
After the tour, children love to meet the animals:
Elliot the donkey,
Eclipse the pony,
Galaxie the mule
The sheep from Sologne
The grey Touraine rabbits,
The Géline hens from Touraine,
The Touraine white geese.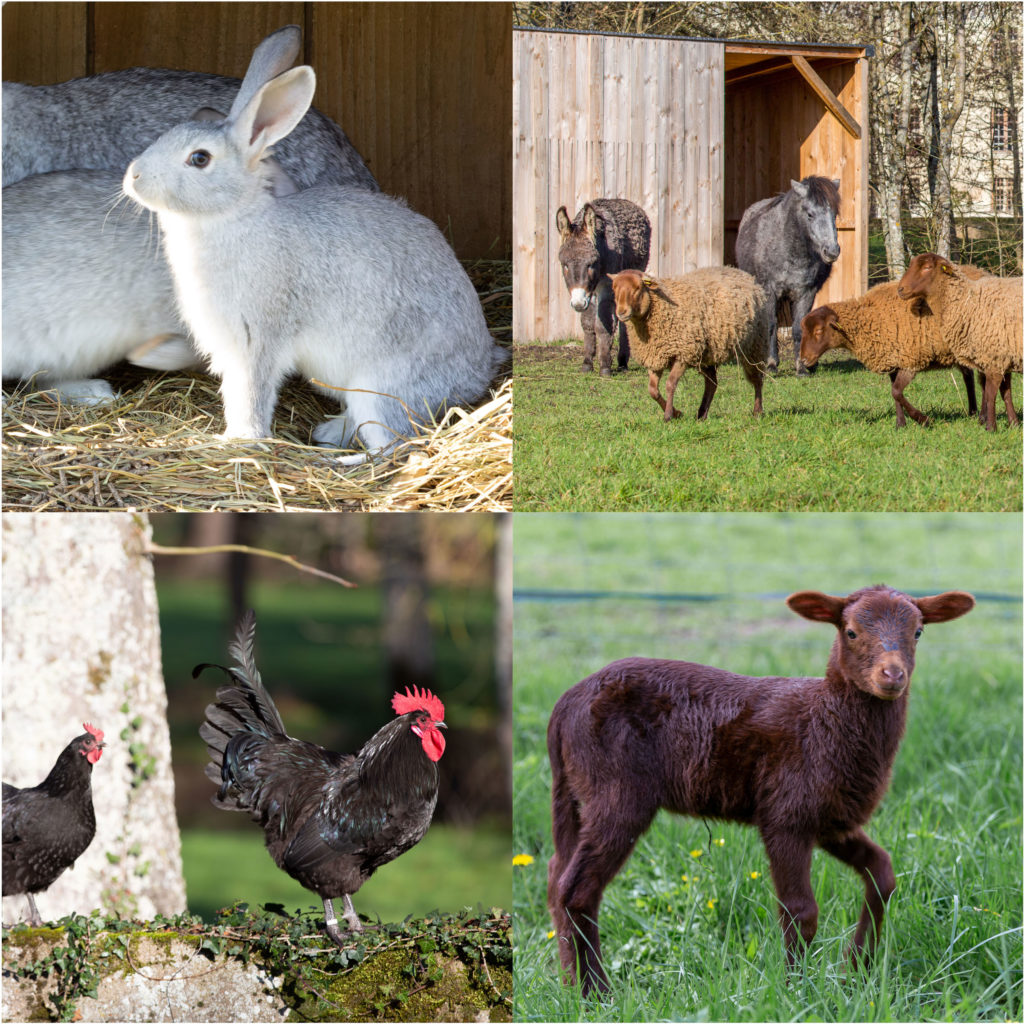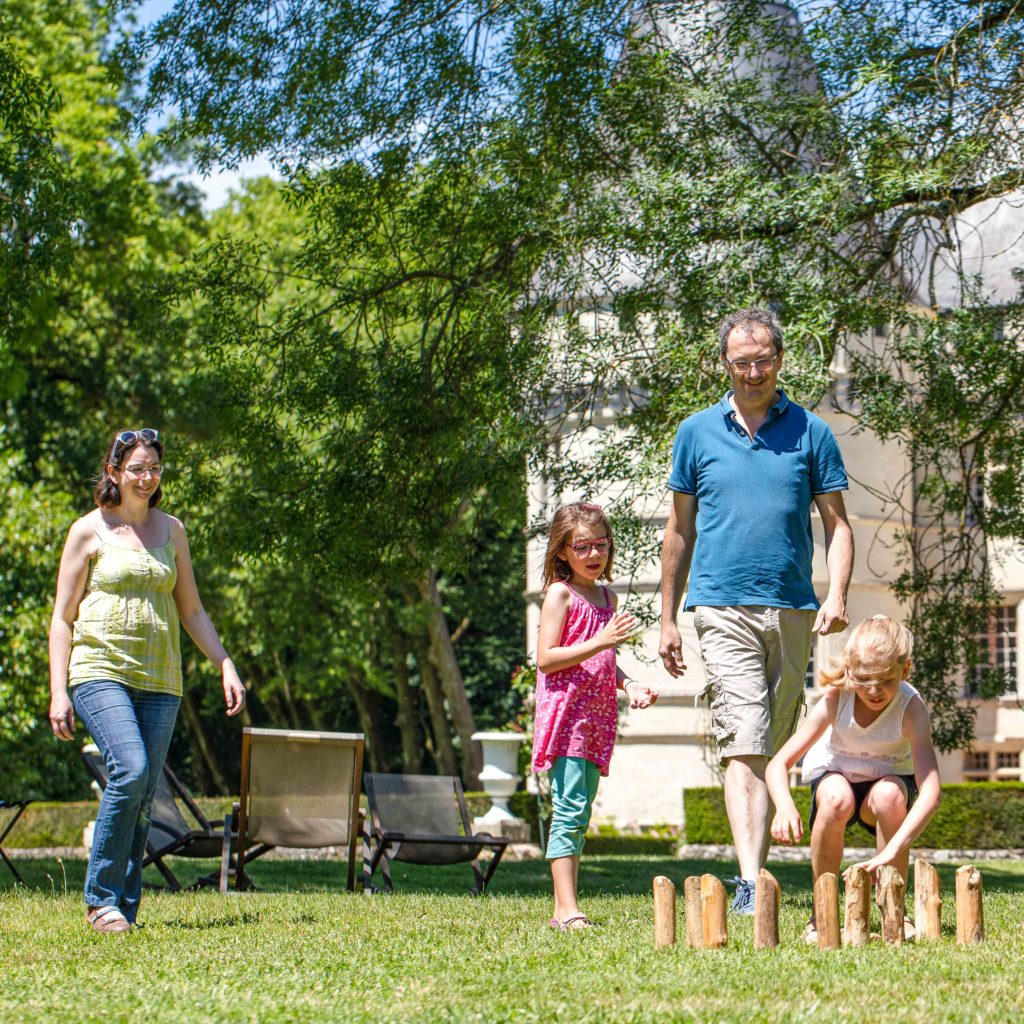 The smaller children can enjoy themselves in the playground, close to the ancient washhouse.
You can also borrow a Mölkky game from the souvenir shop.