All the charm of a beautiful park
The name L'Islette alone suggests the presence of water, the essential element for the place's beauty, reflecting the stonework, the foliage and the sky. The name takes on a special sense as the Indre crosses the estate, spreading and winding, giving to the whole a beauty without compare.
English-style park and garden
Once through the entrance porch to the château, your gaze falls on a beautiful, welcoming vista.

The setting is also enhanced by the centuries-old trees which surround the castle: an avenue of plane trees, American walnuts, lime trees, chestnut trees ... The English-style park, designed and planted in the 1830s, forms a background which adds to the harmony of the whole place.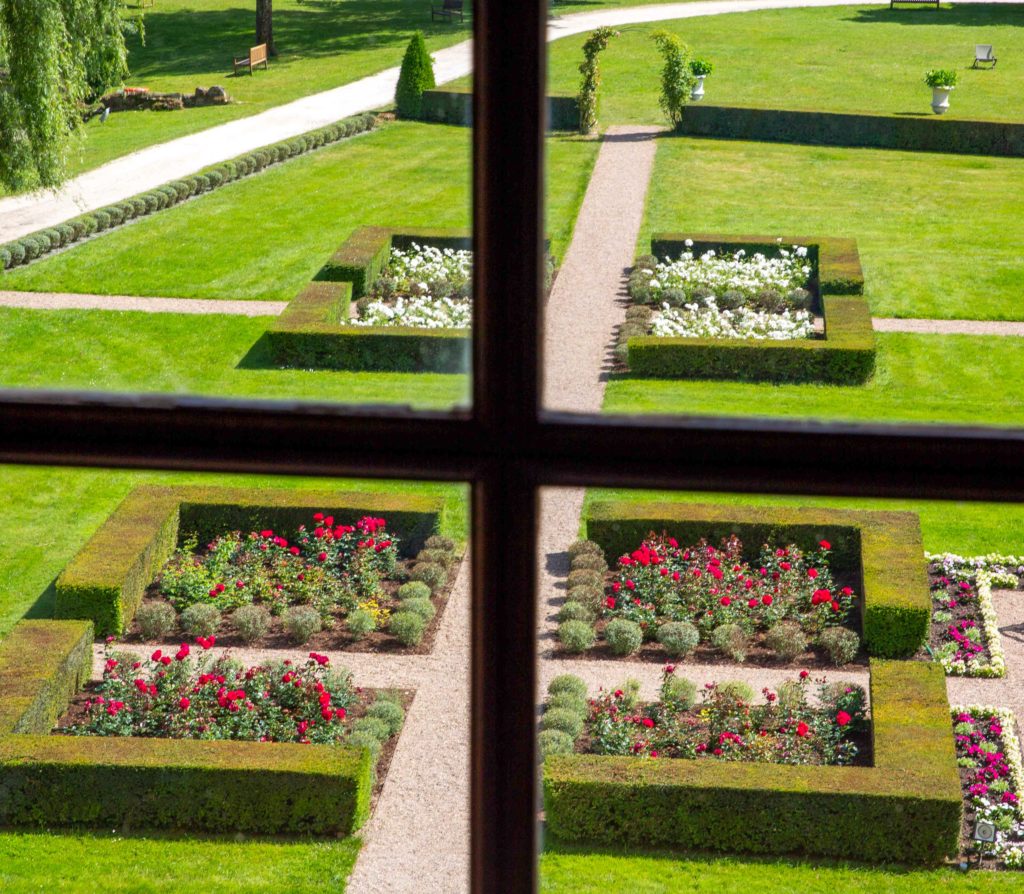 A formal garden complements the much admired South face of the building. However, the lines which define the rose beds are not designed to be too severe; the dwarf willows lend them a softness and fluidity and reflect the natural surroundings.
There are some 14 hectares around one kilometer of river, tempting visitors to stroll or to daydream.